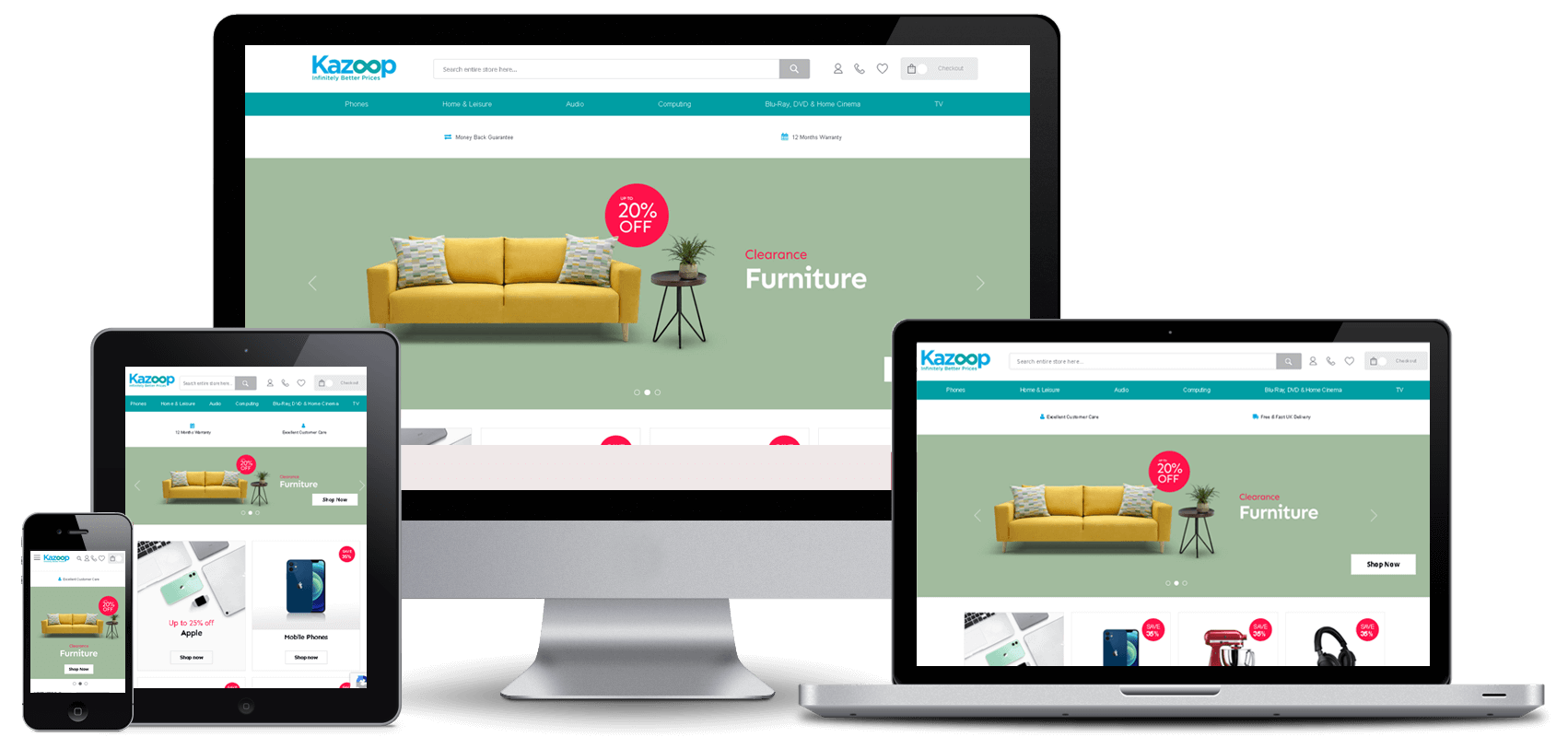 Kazoop
Kazoop is an online trading name of T.L.X Electrical Limited. Kazoop have been offering to the public by means of the web since July 2001 and from that point forward they have served more than 500,000 cheerful clients. They buy top brand manufacturer returns and refurbish them where necessary to graded standard for sale to the public or retailers.
The reasons for these returns are usually because they are unwanted presents, delivered to the wrong address, packaging damaged, minor cosmetic blemishes, missing accessories or because of minor faults.
All products sold through this website carry a 14 day 'no quibble' money back guarantee and a 12 months warranty provided by them.